Regular price
$381.76 USD
Regular price
Sale price
$381.76 USD
Unit price
per
Sale
Sold out
NOW CONTAINS AN ANTIFUNGAL TO PREVENT MOLD, MOSS & ALGAE ON SEALER FILM
FEATURES
Permeable PICP Chip Binder:

 

Binds Together ASTM #8, #9 or #89 Chips. Minimizes Chip Loss & Scattering.
Antifungal Film Protection:

 

Protects Sealer Film from mold, moss and algae
Stain Resistant: Promotes Easier Cleaning & Maintenance
Surface Protection:

 

Guards Against Surface Intrusion of Salts & Other Contaminants
Breathable, Immediate Application: Does Not Trap Moisture or Efflorescence
Packaging: Gallon Containers (4 gallons/case) or Five Gallon Pails
SB-1000 PermStik is a water-based hybrid polymer blend. It is designed to bind together ASTM #8, #9 or #89 aggregate chips used in permeable paving systems to minimize chip scattering and loss due to extractive forces from washout, traffic and pavement sweeping. It can be used outdoors on old and new horizontal surfaces.  SB-1000 can be applied immediately after surface installation, as it is breathable and will not trap naturally occurring moisture or efflorescence. SB-1000 protects the surface from water and salt, as well as minimizes overall surface weathering and deterioration.  On a newly installed or restored surface, SB-1000 will lock in its clean natural look and provide stain resistance which makes cleaning and maintenance easier.  SB-1000 is specially formulated with an antifungal designed to help inhibit the growth of mold, moss and algae on the sealer film.  It is non-hazardous and VOC/EPA compliant. SB-1000 has the consistency of water, is milky white when applied and dries transparent on most surfaces.  Cured sealer is freeze resistant to -60°F (-51°C) and is stable up to a temperature of 180°F (82°C).
Suitable Surfaces
Designed for PICP (permeable) systems and also can be used with concrete and clay pavers, natural and manufactured stone. Safe to use on old or new surfaces in outside environments. Not recommended for granite, marble, asphalt, glazed or ceramic tile. Test first to verify performance and appearance before applying.
Coverage Per Gallon
Assuming 11% void areas and 1" of chip stabilization, coverage rate is 75 – 100 sf per gallon.
Coverage is based on single coat. Some applications may require additional coats. Actual coverage may vary depending on the type, age, condition, joint size and porosity of the surface, application method and other local conditions such as temperature and humidity.
Share
View full details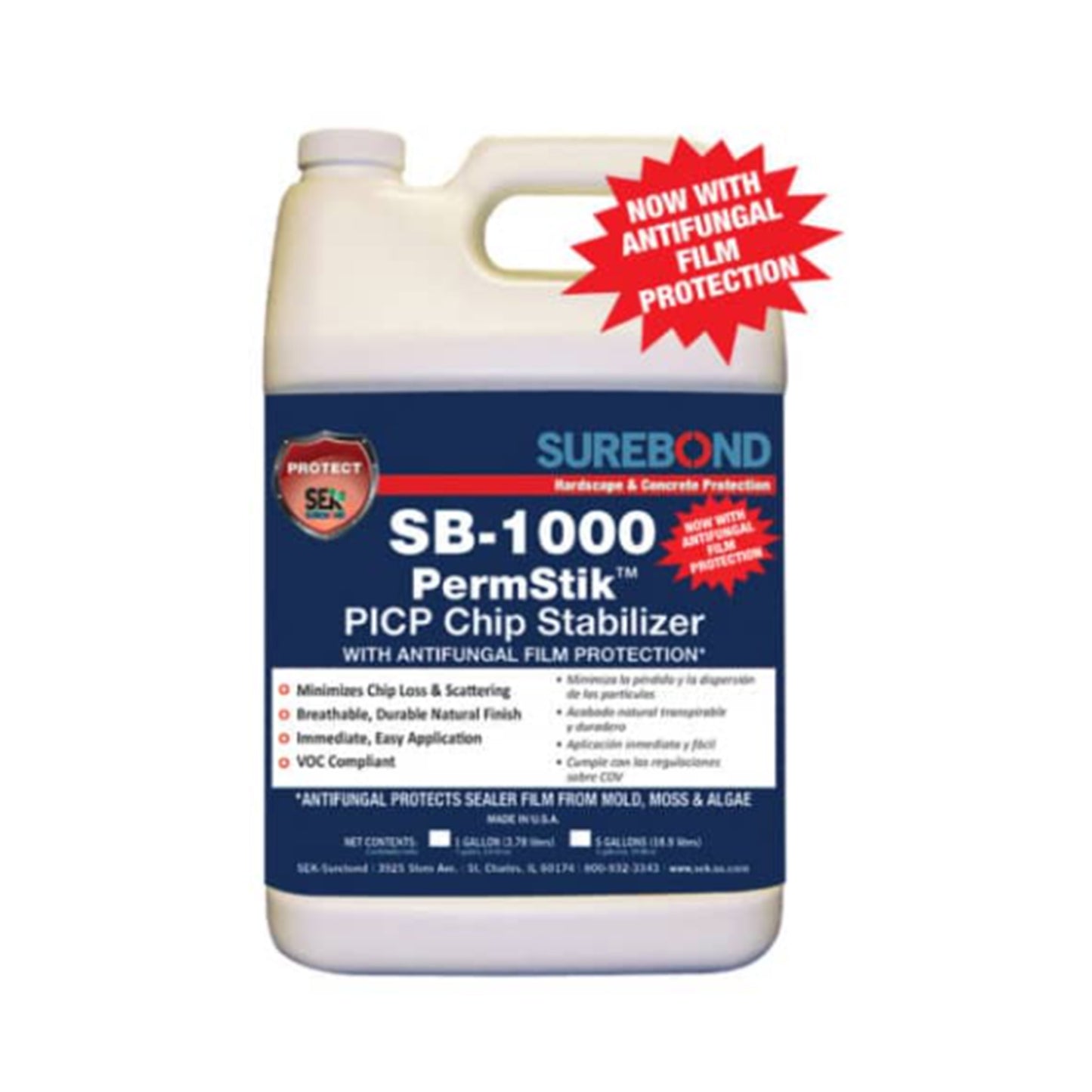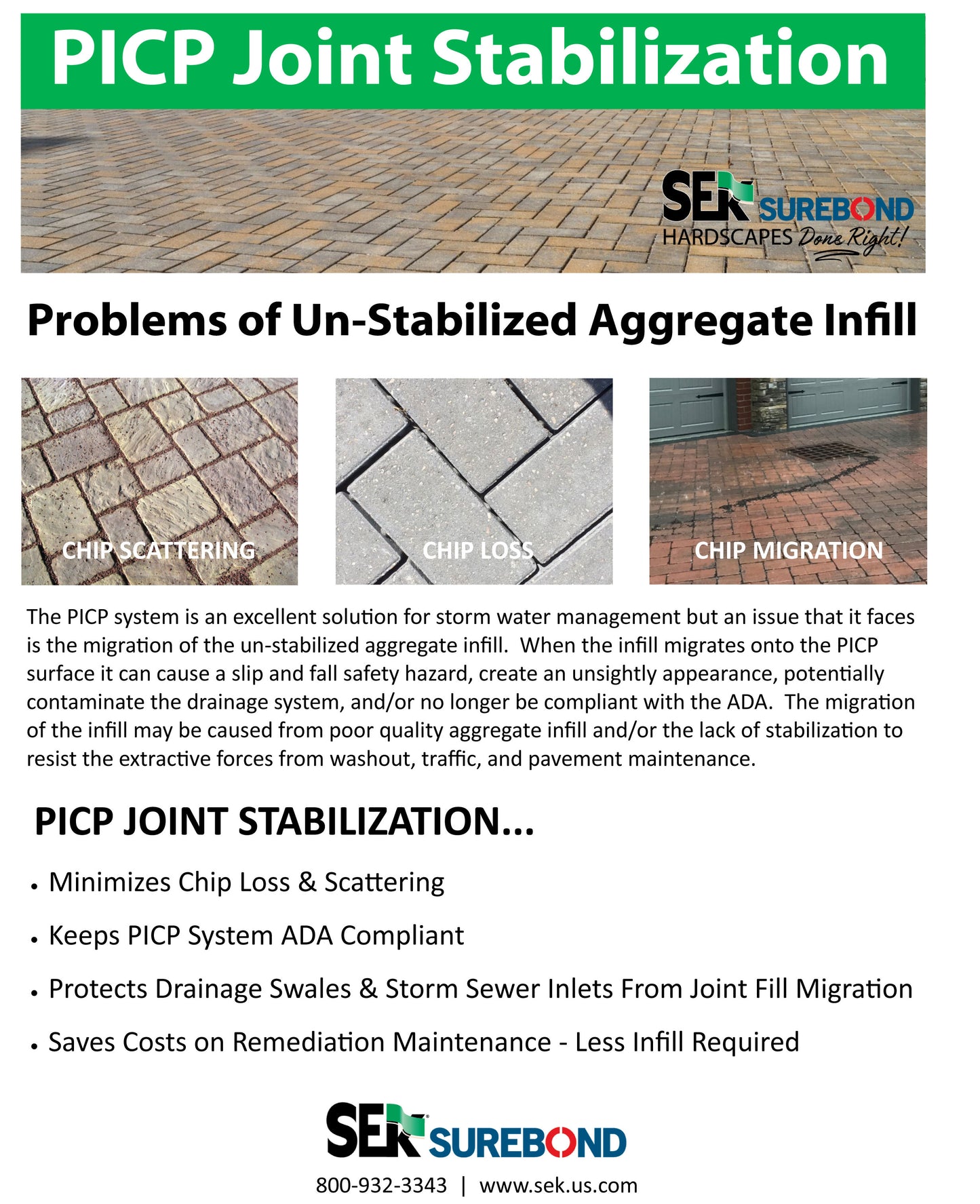 DOMESTIC SHIPPING ONLY

SATISFIED OR REFUNDED

TOP-NOTCH SUPPORT

SECURE PAYMENTS