Regular price
$332.70 USD
Regular price
Sale price
$332.70 USD
Unit price
per
Sale
Sold out
Specialty Seal™ SGX Stain Guard X-treme™ is an invisible/natural-look penetrating sealer. It is used to protect and seal any commercial or high traffic area. It protects surfaces against stains such as grease and oil while making the surface easier to clean. It also protects against the damaging effects of water intrusion, acid rain, deicing chemicals, freeze/thaw exposure, airborne dirt and smog. It is easy to apply and retains the original appearance of surface.


BENEFITS
Invisible/natural-look finish
Seals and protects
Makes maintenance easy
Ideal for high-traffic areas
Minimizes salt damage
Protects against staining freeze/thaw damage
Water-based
Breathable


APPLICATIONS
*This product is sold by the carton (four - 1 gallon cans per carton) OR 5 gallon bucket*
 INSTRUCTIONS
CLEAN
Wait 28 days after installing polymeric sand before sealing.
Thoroughly sweep surface of joint sand or loose material.
Spot clean if needed with one of the SRW Specialty Clean™ products. Then, prepare all surface with a SRW Products General Purpose Cleaner.
CLIMATE
After cleaning, wait at least 24 hours before sealing. Surface and joints must be completely dry.
Recommended application temperatures are 50°F - 80°F (10°C - 27°C) from installation through the cure process.
Do not apply if inclement weather is forecasted within 24 hours.
APPLY
STIR THOROUGHLY.
Apply with an SRW Products approved sprayer and Slit Foam Roller.
Spray then back roll. This prevents an uneven finish. A 2-person application is recommended.
Always spray against a wet edge and do not overlap a previously sealed and dried area.
Start at the highest project elevation.
Do not allow sealer to pool on pavers or in joints.

CURE
Allow sealed area to dry and cure 24 hours.
Protect area from water and rain until dry.

Dry-tack free: 25 minutes
Foot traffic: 24 hours
Vehicle traffic: 72 hours
Note: All calculations based on 68ºF – 77ºF (20°C – 25°C)
Share
View full details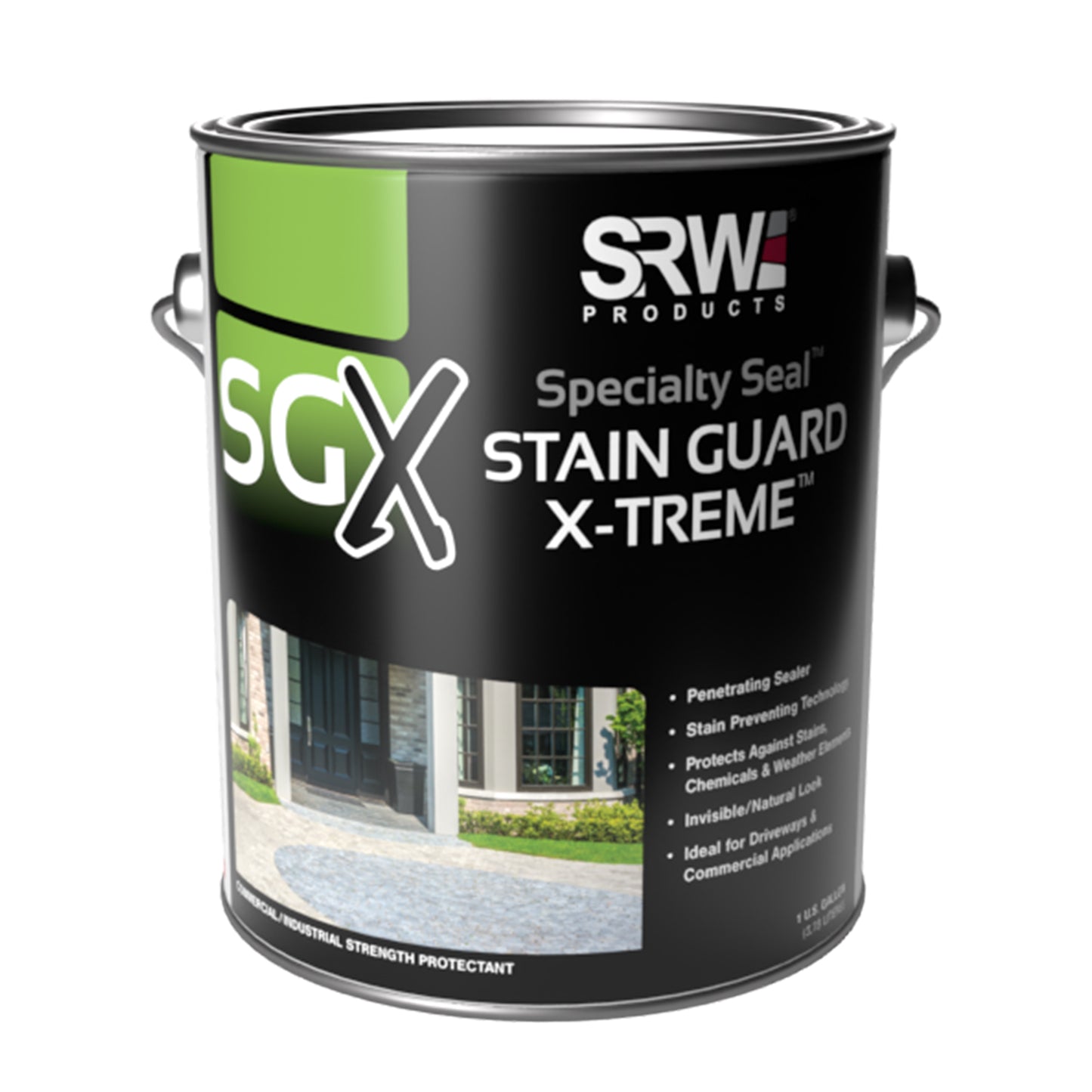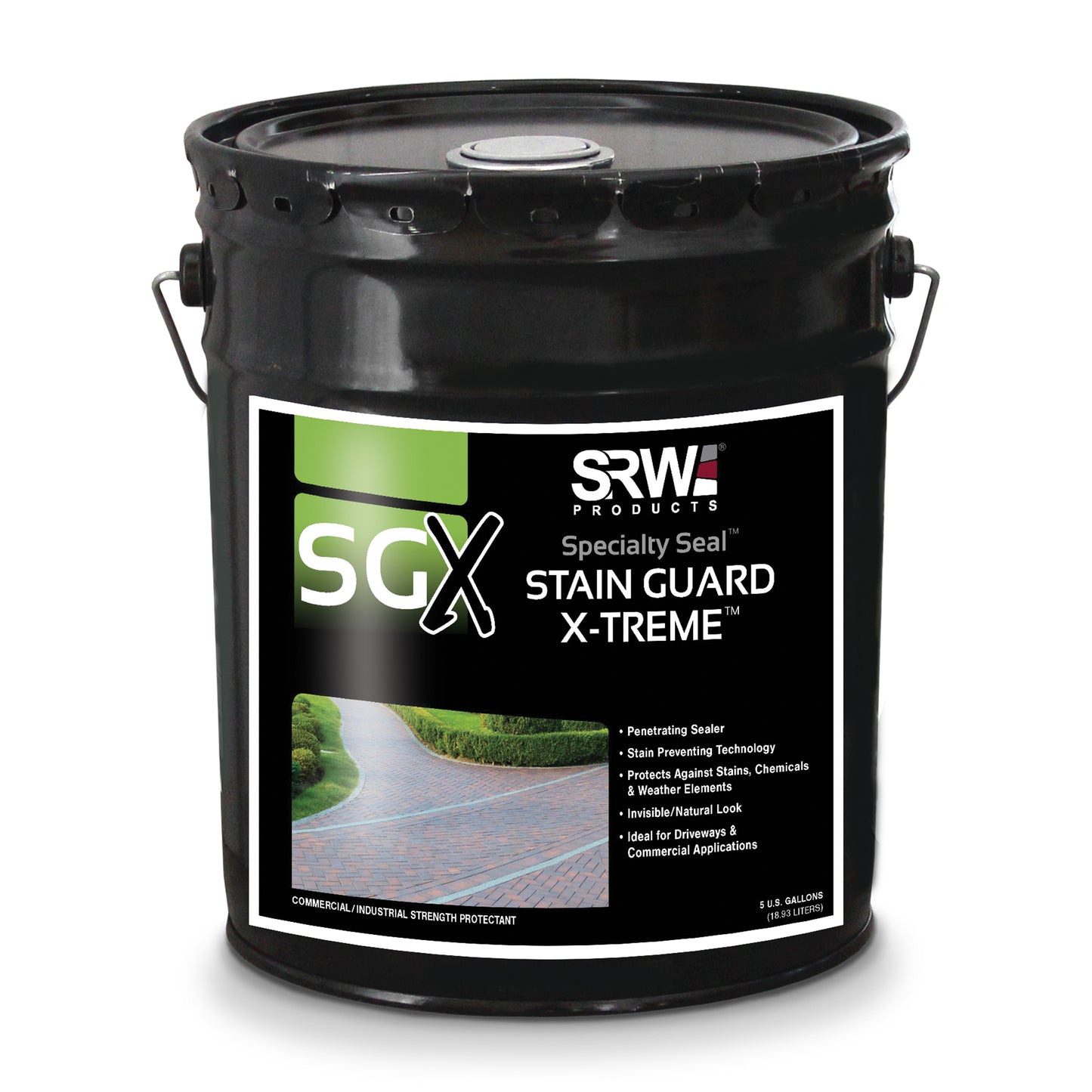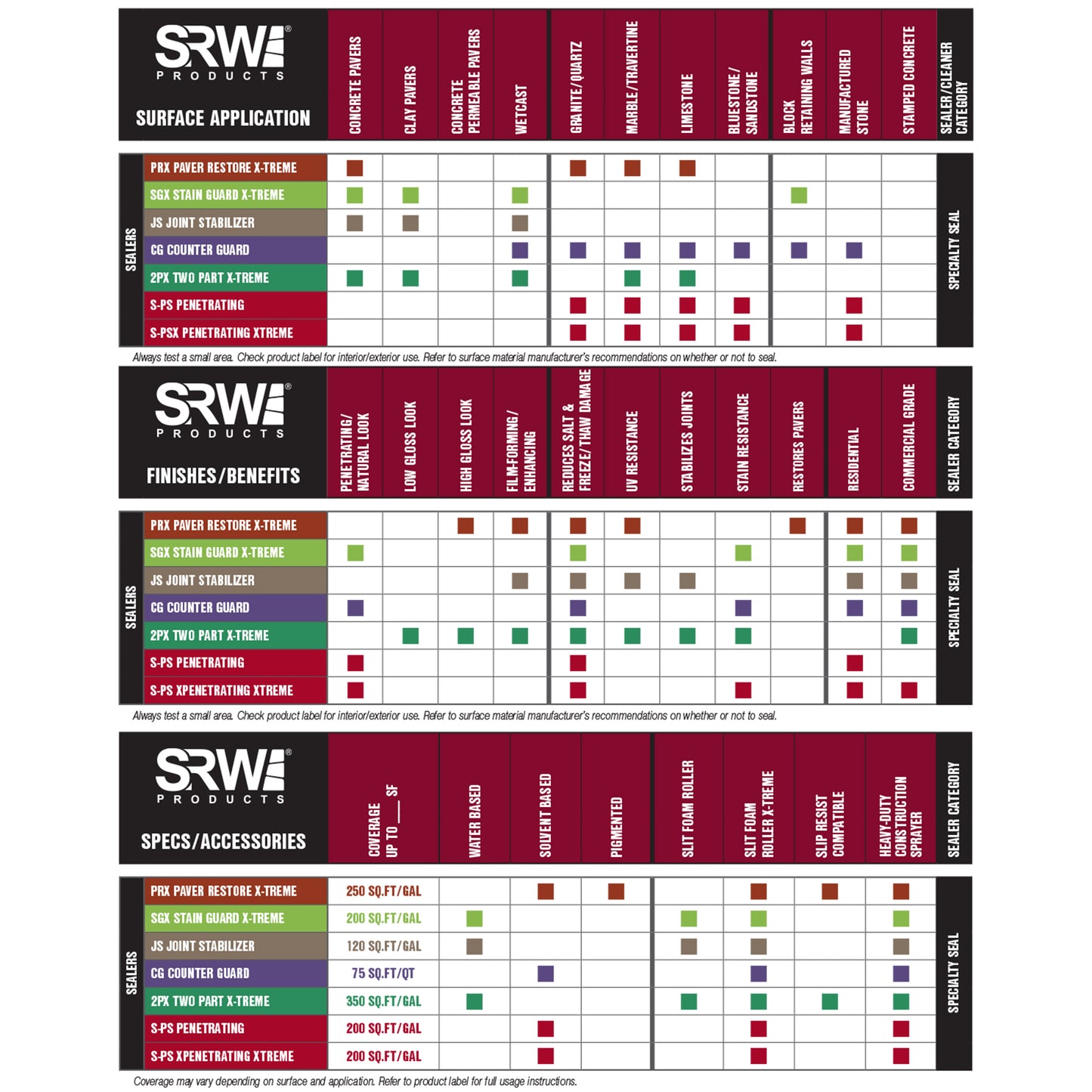 DOMESTIC SHIPPING ONLY

SATISFIED OR REFUNDED

TOP-NOTCH SUPPORT

SECURE PAYMENTS