Regular price
$133.84 USD
Regular price
Sale price
$133.84 USD
Unit price
per
Sale
Sold out
PW Paver Wash is a general-purpose paver wash. It is a MUST-USE product to prepare pavers for sealing. This multi-purpose wash can tackle polyhaze, efflorescence, and ground-in dirt. PW can easily be applied to pavers and should be used after spot treatments.
BENEFITS
Opens surface pores for an optimal bond with sealer
Restores original paver color
Contains no muriatic acid or hydrochloric acid
Removes polyhaze, effloresence and ground-in dirt
APPLICATIONS
*This product is sold by the carton (four - 1 gallon cans per carton) OR 5 gallon bucket*
INSTRUCTIONS
PREP
Thoroughly sweep surface of joint sand, dust, debris or loose material.
Spot clean if needed with one of these SRW Specialty Clean™ products:

CDX = Cleaner & Degreaser X-treme
RE = Rust Eliminator
MC = Mold, Moss & Mildew Cleaner
OC = Organic Stain Cleaner
WET
Saturate surface & surrounding area (including vegetation) thoroughly with water.
Do not allow product to dry on surface. Re-spray with water, if needed, to keep area wet. A 2-person application is recommended.
APPLY
Apply PW directly to surface with a sprinkler can. Do not dilute.
With a stiff bristle brush, scrub area immediately & thoroughly.
For large areas, work in 200 sq. ft. (18.58 sq. m.) sections
If working on an incline, start at the highest point, working in small sections. Scrub from bottom of section, pushing excess PW up over job.
RINSE
Immediately rinse surface & surrounding areas (including vegetation) thoroughly with clean water until all traces of foam disappear.
Repeat if necessary. Let dry.
Wait at least 24 hours to apply SRW Paver Seal™ products.
Share
View full details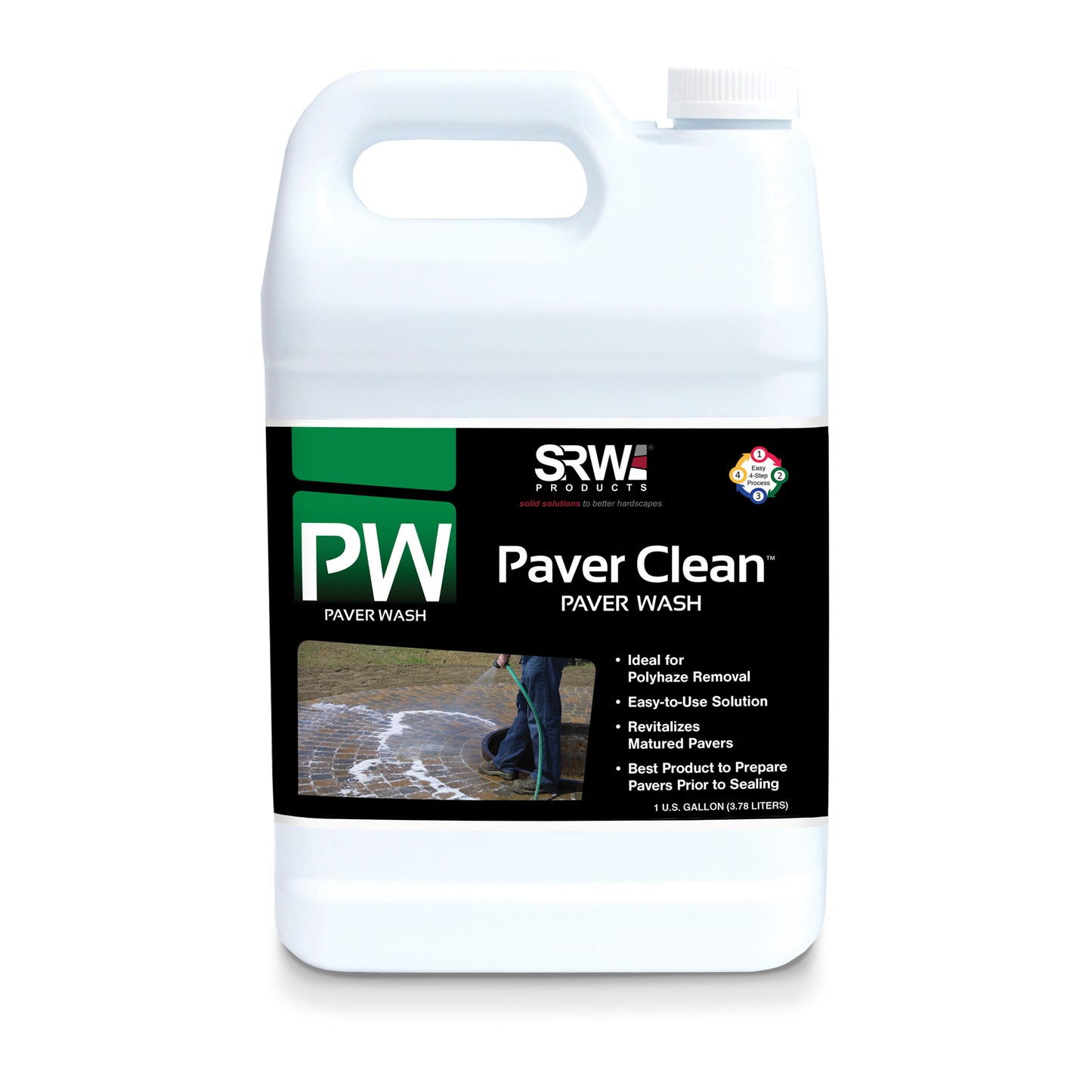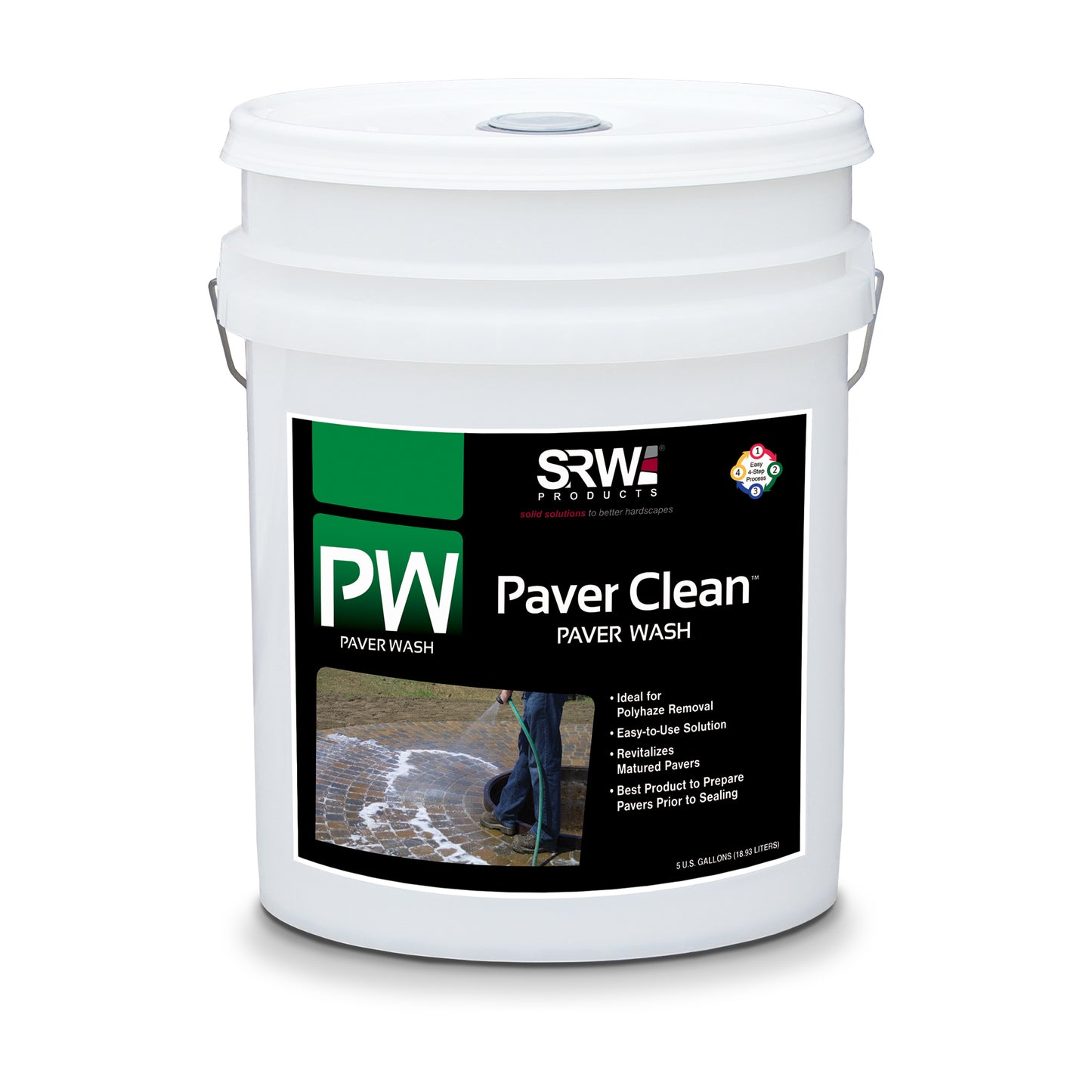 DOMESTIC SHIPPING ONLY

SATISFIED OR REFUNDED

TOP-NOTCH SUPPORT

SECURE PAYMENTS