Regular price
$13,649.00 USD
Regular price
$15,510.23 USD
Sale price
$13,649.00 USD
Unit price
per
Sale
Sold out
What does a company do when they've already created one of the most respected luxury grills on the market today?
Refine it. Elevate it. Add in cutting edge technology. Move from "luxury" to "prestige". In other words - create the Twin Eagles "Eagle One" Super Premium line of grills.
The Eagle One Super Premium gas grill is the NEW gold standard in the luxury cooking category. Twin Eagles has crafted a grill with second-to-none cooking power out of superior materials for extreme durability.
Twin Eagle's Eagle One features multiple layers of illumination - ambient illumination of the front control panel, an LED light at each burner that changes based on burner temperature, and TempTrack illumination on the front of the grill that communicates the average temperature of the grill surface.
A ceramic sear zone burner creates intense infrared heat to sear meat, locking juices in, and achieving that steakhouse affect. The black glass infrared rotisserie burner disperses heat evenly to make delectable whole chickens, pork loins, and more.
Engineered for precision. Designed for style.

25,000 BTUs per burner
1000 square inches primary cooking space
Burners are 14 gauge 304 stainless steel with a lifetime warranty
Concealed heavy-duty chain driven rotisserie system with 100lb capacity
Black Glass infrared rotisserie burner disperses easily controlled heat evenly
Integrated infrared sear zone
LED light system for ambient lighting and visual display of heat settings
1/2" hexagonal stainless steel rod cooking grates
Zone dividers regulate different temperatures across grill surface
Reliable hot surface ignition
Easy-to-open hood assist system
Interior lights with hood-activated light switch
Dimensions: 58.75" x 29.64" x 26.39" (W x D x H)
In addition to build quality and user convenience, Twin Eagles employs its proprietary 5-part grilling system in the Eagle One line of grills. The five elements of this system are:
Drafting

 

- Well-positioned vents located at the bottom of the firebox cause clean, cool air to enter the cooking environment as the heat from the burners is drawn upward. This keeps the heat where you want it - above the burners. The mixture of air and gas remains constant for a more efficient flame. This drafting system also eliminates stress to the burners from the heat.
Direct Heat

 

- Briquette trays direct heat systematically through intentional design of channels and ports. By directing heat systematically instead of relying on the simple principle of rising heat, the grill preheats faster. Gas usage is minimized.
Radiant Heat

 

- High-grade ceramic briquettes distribute radiant heat evenly to the cooking surface. Ceramic briquettes create more even heat distribution than metal heat shields used in many lower-end grills.
Zone Grilling

 

- Between each burner is a divider that helps retain heat in its designated area. This creates an environment where you can successfully cook at multiple temperatures across the grate surface. Zone grilling also allows you to heat a smaller portion of the grill when cooking smaller quantities of food.
Hexagonal Grates

 

– 1/2" hexagonal stainless steel rods absorb and retain more heat. The flat surface of the grate creates more food-to-surface contact than round grates which means more heat is transferred to your food. Food cooks more evenly with this style great and a deeper, thicker sear mark is achieved.
Share
View full details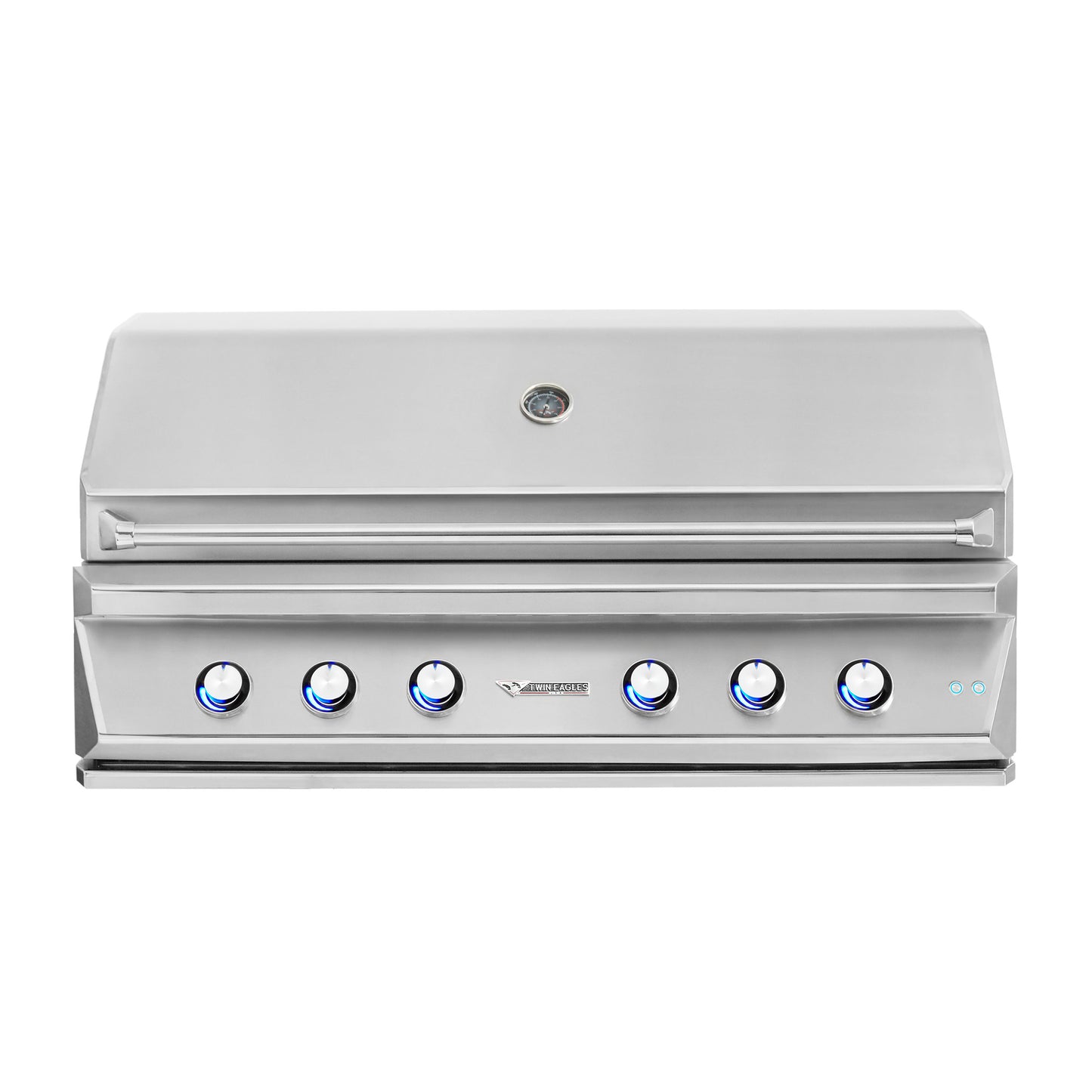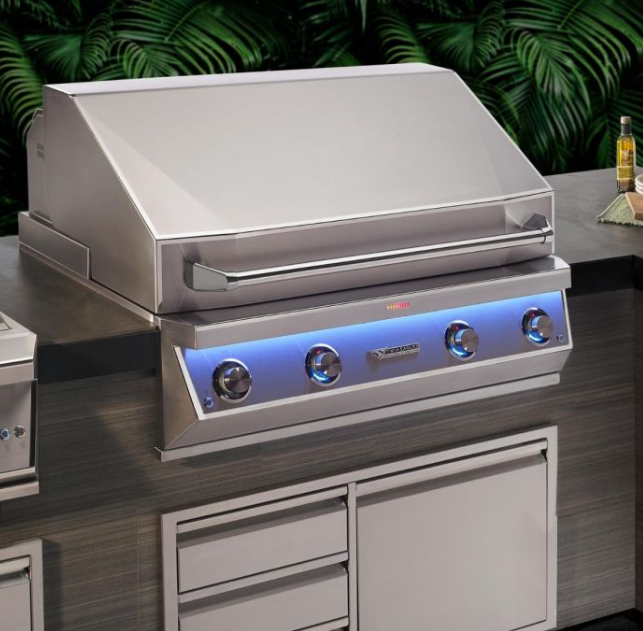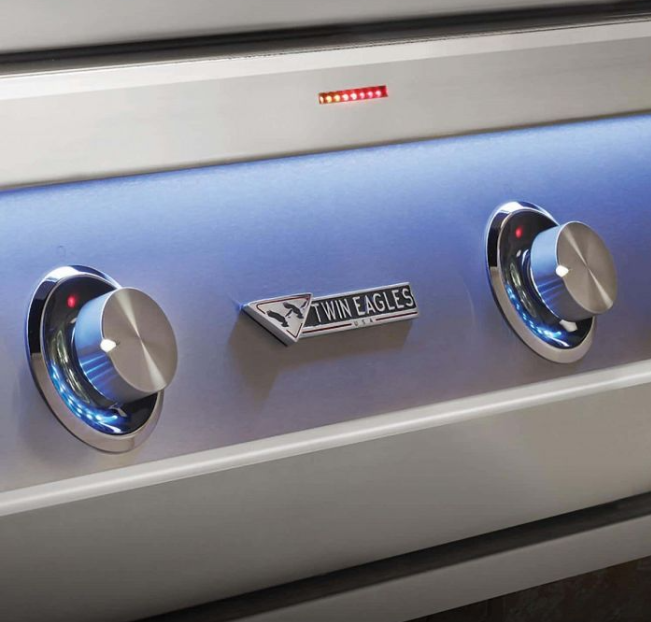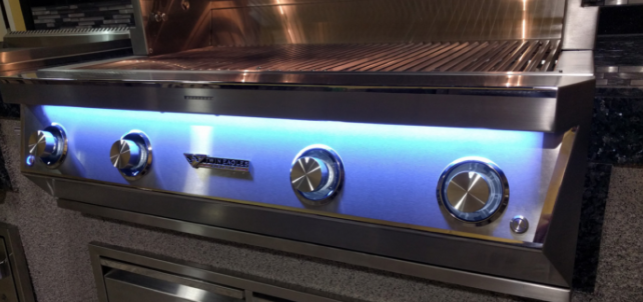 DOMESTIC SHIPPING ONLY

SATISFIED OR REFUNDED

TOP-NOTCH SUPPORT

SECURE PAYMENTS